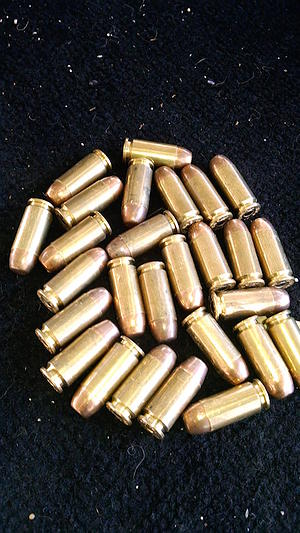 WITH THE ULTIMATE GOAL OF BANNING AMMO
If they can't "get the guns", then they'll try something else…like even more restrictions on ammunition and magazine capacity, thus narrowing the ability of the law-abiding citizen to effectively wield weapons against attackers.  And do remember that ALL of these so-called "reasonable" restrictions DO NOT RESTRICT CRIMINALS.
"California Lt. Gov. Gavin Newsom, who is running for the Democratic gubernatorial nomination in 2018, released a statewide ballot campaign Thursday to require background checks for ammunition purchases… The proposed 2016 initiative would require instant background checks at the point of sale and ban the possession of ammunition magazines with over 10 rounds. Given that California already bans the sale and manufacture of magazines over 10 rounds, the proposal would give California the toughest ammo restrictions in the nation.
Jeffrey Zalles, president of the Brady Campaign's chapter in Marin County, California, touched off a debate over the movement's direction with an Oct. 6 op-ed in The Washington Post calling for "a focus on ammunition" instead of guns… "  See the link below.
(Do you think that international ammo smuggling to the US might be a direct result if this comes to pass??…Hmmm, with a robust smuggling network that already exists on our southern border.  What are the chances?)
Please read the linked article for a complete information and perspective.  Then, tell us what you think.
http://www.washingtontimes.com/news/2015/oct/15/background-checks-ammunition-buys-moving-toward-ba/?page=all